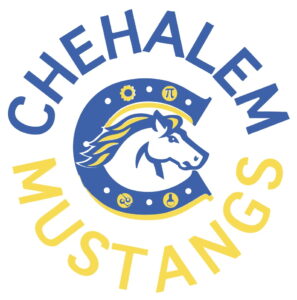 Here comes the sun, Mustangs!
---
Upcoming Events:
May
PTO MEETING: Wed, May 3rd (Hybrid – Final Meeting of the Year & New Officer Elections)
STAFF APPRECIATION WEEK: May 8th-12th
KINDER ORIENTATION: Thu, May 11th @ 5pm
PRE-K INFO MEETING: Fri, May 12th @ 1pm
MULTICULTURAL NIGHT: Thu, May 25th (School Gym)
NO SCHOOL: Fri, May 26th & Mon, May 29th
June
PTO BUDGET MEETING: Mon, Jun12th @ 6pm (Budget & New Officer Elections)
SCHOLARHIP DUE DATE: Thu, Jun. 1st
NO SCHOOL: Mon, Jun. 19th
LAST DAY OF SCHOOL: Wed, Jun. 21st
Contact school office for questions: 503-356-2060
---
PTO Members Needed!
We are always actively looking for more Chehalem grown-ups to lend a hand! If you are looking for a way to help support our wonderful school community while also having fun, we would love to have you on our team. We are a low-pressure group of parents and guardians who understand that life is busy, but many hands make light work. Please attend one of our monthly meetings to learn more about what we do, why we do it, and how you can join us! Or reach out to any of our current board members for a no pressure introduction to the Chehalem PTO. Whether you volunteer a little or a lot, every bit helps keep Chehalem's community alive!
Email [email protected] for Zoom meeting details.
See meeting schedule here
Open Board Positions:
President – Our current President will be stepping down at the end of the 2022-2023 (current) school year. We are seeking one or more people willing to shadow the current President and take it on the position for the 2023-2024 year. The PTO President oversees the board, leads monthly PTO meetings (writes up agendas), communicates directly with school staff to coordinate events, helps the board in any capacity needed, signs checks, and more.
If you are interested in either of the above positions, please reach out to the current board member to learn more. Primary qualifications for the roles are willingness to learn, organization skills, and desire to support the Chehalem community.
---
---